Mark your calendar for Taste of Bluffton, which is a Southern Celebration of Food on April 4th, 2020. Beginning April 13th through April, 18th, 2020, Bluffton will be holding its Restaurant Week in conjunction with Taste of Bluffton. Monday, April 13th will be Taste of Hampton Lake. Monday, April 13th through Thursday, April 16th it's officially Restaurant Week. Friday, April 17th will be the Craft Beer Fest (Brews under the Stars) followed by Saturday's Taste of Bluffton Street Festival.
April weather is spectacular in Bluffton. Averaging day time highs of 76 and nighttime lows of 56, making it the perfect time of year to visit Bluffton. Wear your favorite pair of jeans and a casual jacket (perfect event to dress like the Rock Star you are). Plan on big crowds due to great weather (we only average 5 days of rain in the month of April) and low humidity. Walk the streets, tour art galleries, have drinks outside at your favorite bar by the fire pit and enjoy the lights of Bluffton.
Taste of Hampton Lake April 13th, 2020 4:00 pm, and 6:30 pm. This event features well-known local chefs and benefits two local charities, including Bluffton Self Help. Come for an evening of fun times as we travel around Hampton Lake and sample some great food and wine pairings in beautiful custom homes along the lake. ***Purchaser must choose time slot*** Tickets are $100 and limited seating is available. Act fast because the tickets are on a first-come, first-serve basis.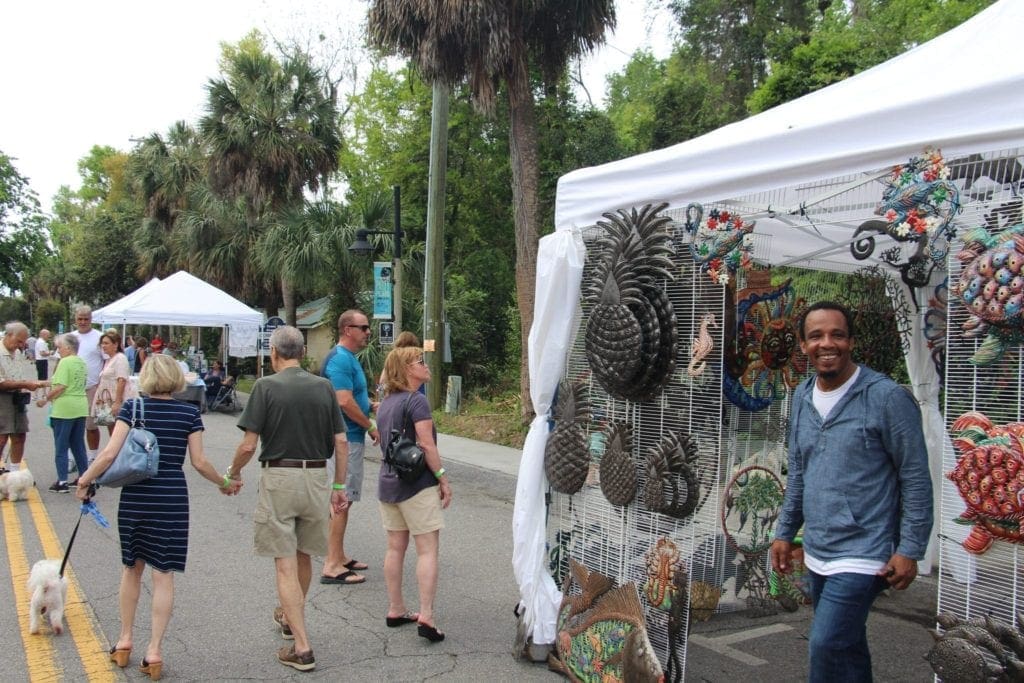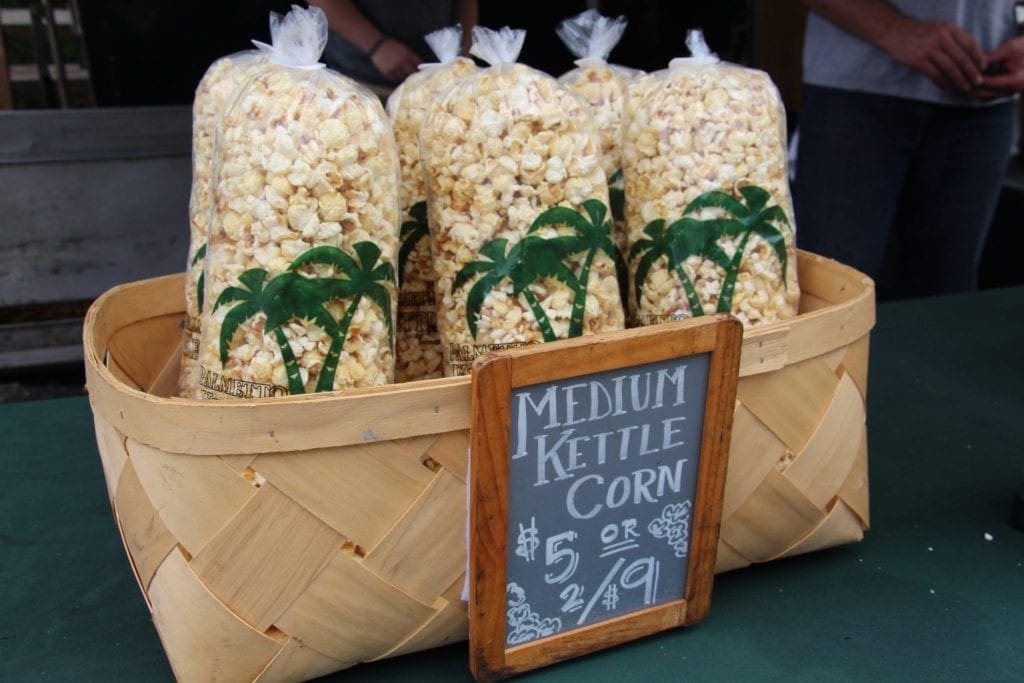 Calhoun Street Festival April 17th 10:00 am till 5:00 pm. This annual Street Festival takes place on Calhoun Street in Beautiful Old Town Bluffton, SC. Tickets are $10 per person (must be 21 and over) and the ticket price includes one beverage. Of age, drinkers will be identified by their wrist bands. 21 and over must purchase an admission ticket, which includes wristbands for entry and one beverage ticket. All underage guests are welcomed for free. Purchase sample plates of delicious food from various local restaurants, as well as enjoy some shopping with local vendors.
History of Taste of Bluffton and Restaurant Week
The Taste of Bluffton started in 2013 with a street festival designed to promote local restaurants and caterers by providing a sample of their tastings to the public through a festival. Since then, the festival has gained in popularity and size and has become a regional event.
In 2018, The Taste of Hampton Lake was added to the festival to make it a two-day event. Taste of Hampton Lake is a tapas-style, semi-progressive, event featuring some of the best chefs in the area. The event also showcases some of the nicest homes in Hampton Lake.
In 2019, we partnered with Jesse Blanco, the Savannah Food Critic and host of the popular television show Eat It and Like It.
To learn more about Taste of Bluffton, click on the following link!